Taking a quick break from my long playthrough of Cyberpunk 2077, I finally got in some Among Us gameplay. I saw that it was a quick install and part of my Microsoft Game Pass subscription, so easy choice to give it a try.
It's one of those popular multiplayer games that came from nowhere and gained enormous popularity. A small dev team creates a simple game that takes off like wildfire. It can now be played on PC, console and Mobile. Even some Congress members got in on the action.
Among Us Gameplay Tutorial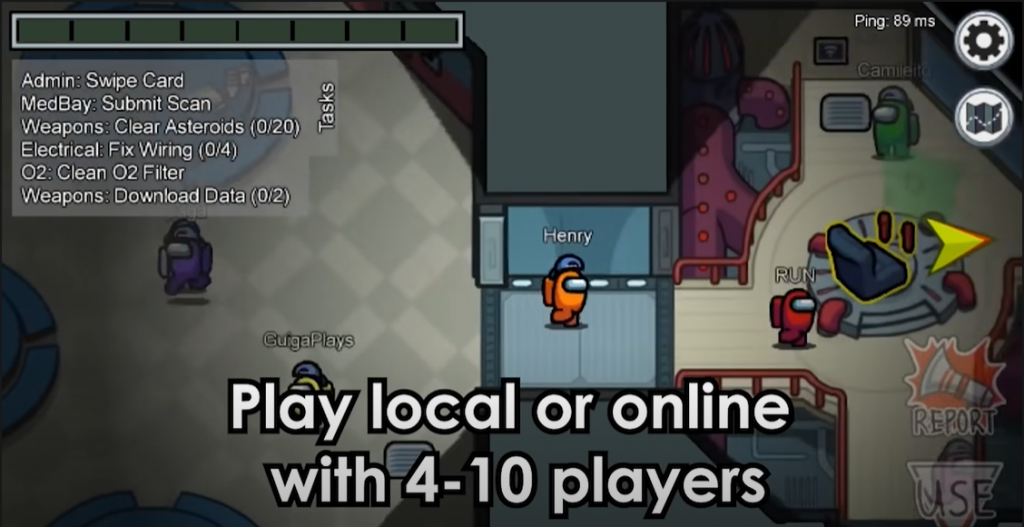 I made sure I checked out the Among Us gameplay tutorial since I knew very little about the game. That is besides there are imposters that try to sabotage and kill other crewmates.
As a crewmate, you are given a list of tasks to complete that consist of mini games at different parts of the ship (map). You are also given a map that highlights which room the tasks are located in. I imagine veterans of the game likely don't need to look at the map. There's also a camera system that I have not yet learned.
Depending on the game, 1 to 3 players out of the maximum 10 are set as the imposters. Their goal is to kill everyone. Their tools include:
Sabotage ship systems
Kill other players
Lock doors
Use the ventilation system to move quickly in between rooms
Your goal as a crewmember is to complete your tasks before the imposters kill you and everyone else. Most tasks cover up a good part of you screen, which can make it difficult to see who is around you or whether you are about to get killed.
As an imposter, your Among Us gameplay goal is to stop the crewmembers by sabotage or killing them. As I explain later, you greatest tool is messing with people's heads.
Ever player has access to a report murder button if they find a dead body, but using it can be risky if you are the only 1 around and the most likely suspect.
The central hub of the map also includes an emergency meeting button that can be used. It is used to report suspicious activity like locking doors or using the vents in view of another player.
Whether the report murder or emergency meeting button is used, it halts the game to call a vote. Players have a set amount of time to change IM style about why the meeting was called and convince people who to, or not to vote for. Dead players can only chat with other dead players and this is the only time chat is available in game.
If the majority of players vote for someone, then they get ejected from the ship (spaced). When that happens, the game will tell you whether they were or were not the imposter.
First Among Us Gameplay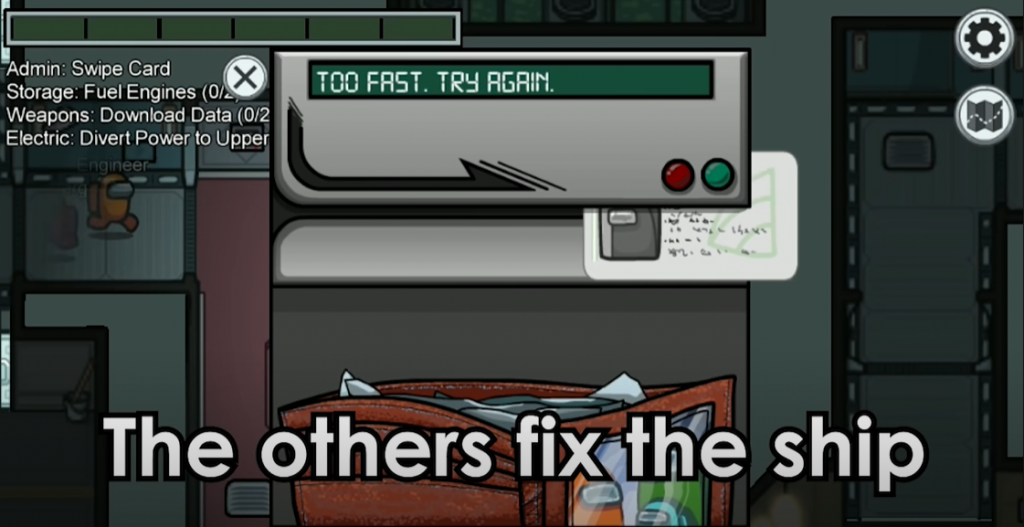 For my first Among Us gameplay, I chose an online server where there was just 1 imposter to start out simple. You start out in a small room where you can customize your player while you wait for more players to pop in. The chat is also open to kill time or talk about the last game.
After the game starts, it was off to the races to try to finish tasks. The little mini games were varied, simple and mostly fun. It included things like colored wiring puzzles, flicking leaves into a trash bin, pressing buttons in the right order or at the right moment, etc..
It didn't take too long until someone activated the emergency meeting button to report that the orange player used a vent within their area. Only imposters could do that, so it was an easy vote to space the imposter. First win.
Getting Hooked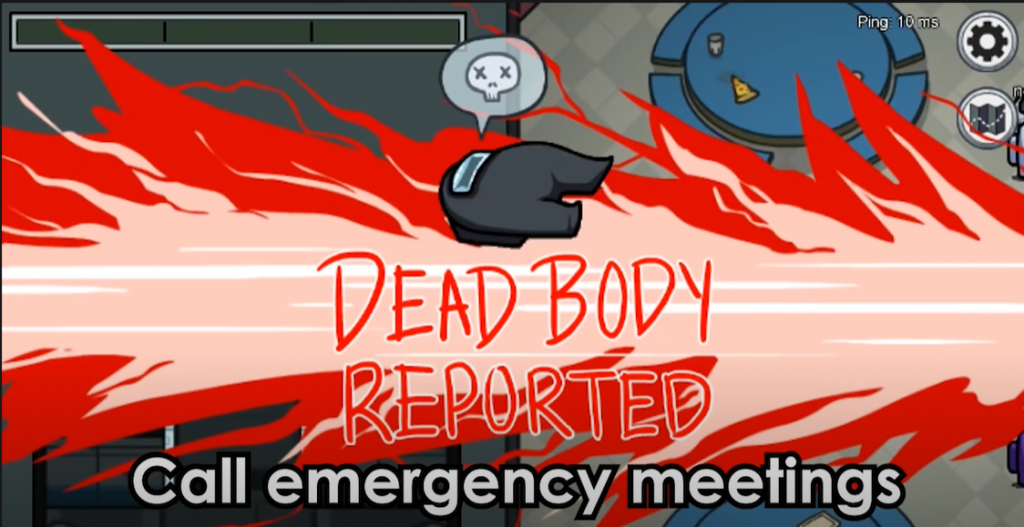 That first Among Us gameplay was so quick I had to play the next one. The 2 games became 10. Over the course of the games, I learned why the game became popular. The tasks and mini games are simple fun, but the real secret is the mind games that are played.
Imposters can mess with your head and you can psych yourself out as a crewmate. I had several games where people were following me to see if I was the imposter, but I was scared they were planning to kill me. Someone innocently following you can seem like a sure bet for an imposter.
If a system is sabotaged, then it's awkward to be the first one there to fix it, because everyone will think that it was you. It happened to me twice. Same goes for being the one to report a dead body. Doing your duty can make you appear sus (shorter to type than "suspect" in chat).
The most cunning imposter I ran into would lock doors before sabotaging the system in that area. It made it harder for people to get in to fix the problem. That gave them time to single out a player not rushing to the emergency, then kill them. All before using vents to get to the emergency area quickly, allowing others to see them in their area well before anyone found the body.
When voting for the killing opened, almost everyone saw the real killer in the area of the emergency, so nobody voted for him. He avoided suspicion the whole game and won. He fooled me like this twice.
Playing the Imposter Alone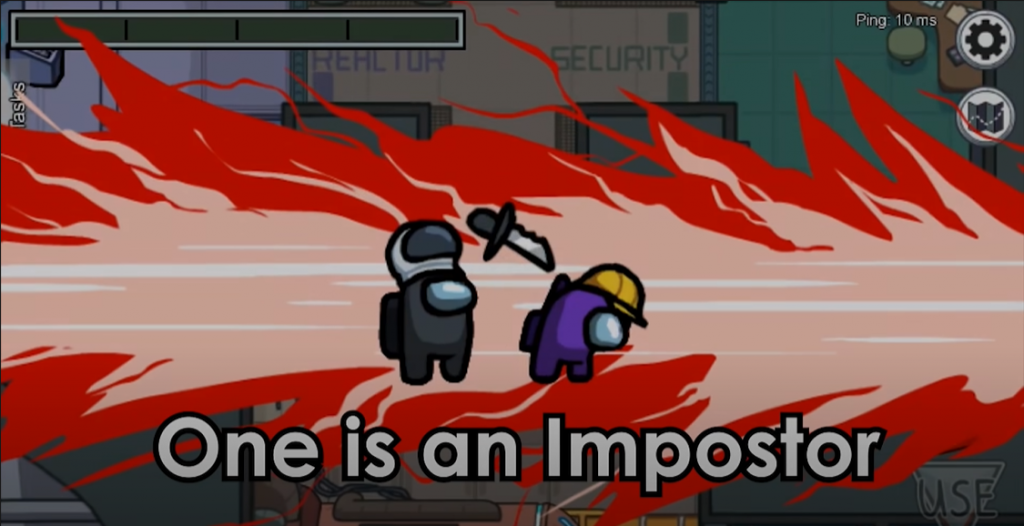 I thoroughly enjoyed playing the imposter. It was so much fun messing with people's heads. It was fun to sabotage the reactor, then use the vents to kill someone that was isolated away from that area.
There were a few murders I got away with, but people started to suspect me as it was harder to get around witnesses before someone found the body. Hard to say you didn't commit the murder when no one saw you near them.
I eventually got spaced each time, but Among Us gameplay was super satisfying when I convince people to space some innocent crewmates. I used the emergency meeting button to say I saw someone use the vents when I knew they were alone. With no other witnesses, people could not help by vote for that person.
Unfortunately, doing that made it super obvious who I was when the game tells them the person they spaced was not the imposter. It's a tactic best saved for when there are very few people. A few times I got caught doing dumb things like killing in front of others, venting (short for getting into the vents) in front of others and chatting too much.
Playing on an Imposter Team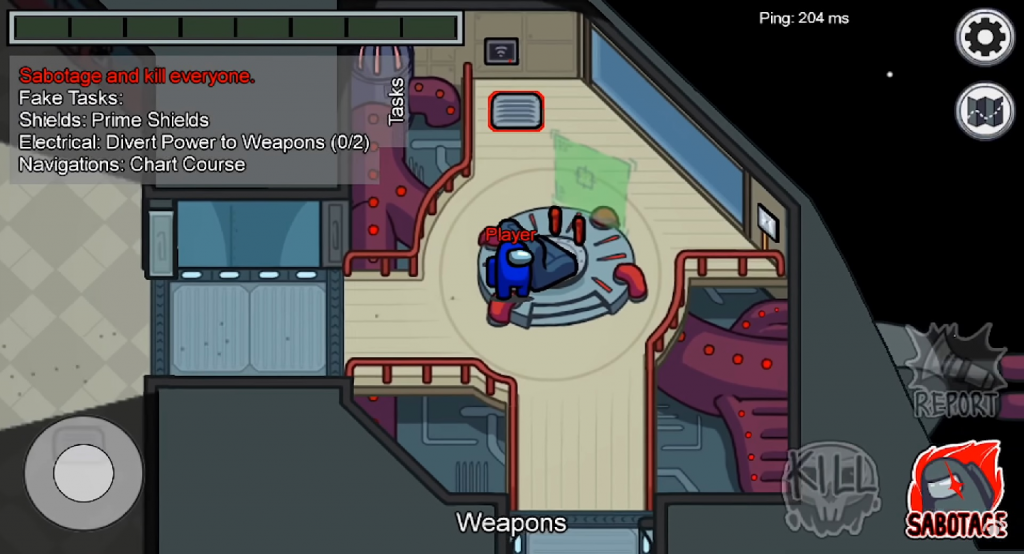 There was no luck winning when it was just me as the imposter, but I had better luck in the 2 imposter games. This adds another layer of strategy. With other imposters, you can use them to bear false witness.
When someone gets killed, you can say that you saw each other to take some of the suspicion off of your team. This makes it hard for someone alone with no one to see them to claim innocence.
The most genius Among Us gameplay move I saw was an imposter on my team urging everyone to vote for me. Sure I was not happy about it, but convincing them to vote for me took all suspicion off of him. After I got spaced, the game confirmed I was in imposter.
No one suspected he would turn on his own teammate, which would reduce his chance of winning. Well win it for us he did. With suspicion off of him, he went on a killing spree before anyone could report anything. They were not suspicious of him following them around and they let down their guard.
It is fun to try to play mind games as the imposter, the resist them as a crewmate. The game is definitely worth the small price for admission and every game should try it once. Check back here for future play session. If you already have MS Game Pass, then you have no excuse not to.