I was a bit frustrated and disappointed with the constant stuttering I dealt with in my first Far Cry 6 playthroughs. After trying a ton online suggestions, I finally fixed my Far Cry 6 stuttering. After all the troubleshooting steps, I felt silly with the final solution. Surprisingly, it was all about the memory.
Far Cry 6 Stuttering "Fixes" I Tried
Dealing with stuttering when I have a Nvidia RTX 3090 paired with an AMD 5800X CPU, is unacceptable. It's especially frustrating when the experience is smooth on consoles. Like many others with the Far Cry 6 stuttering problem, I searched so many blogs and forums for possible solutions. There were so many I tried and they all failed to make a difference. Some of those include:
Disable Ubisoft Connect Overlay
Profile.xml file edits
Disable HD textures
Lowered all graphics settings (including lower resolutions)
Maxed out all graphics settings
Updated video drivers
Update chipset drivers
Updated Windows
Waited for the next Far Cry 6 patch
Even after all the steps and waiting for the next Far Cry 6 patch (Title Update 2), still no luck with stuttering. My patience ran very thin after that patch and was ready to stop playing until Ubisoft fixed the issue. That was until I checked one last setting.
Memory XMP Profile Setting Saved the Day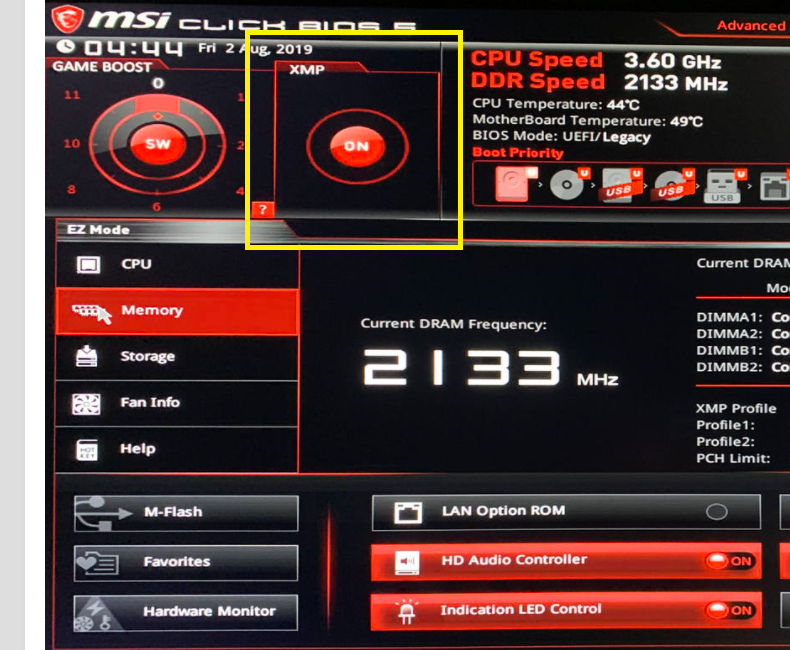 Along with all of my expensive PC gaming parts, I bought 16 GB of DDR 4 3200Mhz RAM. It's one of the least expensive parts in my system and served as the bottleneck for my Far Cry 6 stuttering problem. No matter how fast the RAM is, it defaults to 2133Mhz clock speeds.
In order to push the RAM to it's rated speed, I had to turn on the XMP profile in my motherboard's bios. When I built the system months ago, I set that all up. The problem was I botched a firmware update weeks ago. That botched firmware update was my fault (reset the system thinking it was done) and my system refused to boot.
Lucky for me, my MSI Mortar motherboard includes a USB flash bios feature for screw ups like mine. The fix involved putting the bios file on a formatted USB stick using another PC, then follow the flash bios steps to overwrite my corrupted bios. That was great to avoid buying a new motherboard, but I forgot to turn the XMP profile back on.
Once I corrected my error, Far Cry 6 stuttering was all but gone. Sure there were rare stutters on some auto save points, but that's comparable to other games. The constant hitches were over. With the stutters 99% gone, I played Far Cry 6 for 3 enjoyable hours. The gameplay was smooth (even while driving) and looked better than before.
Hopefully this simple fix helps other people who went through all the other steps and failed like I did.