Almost one year ago, I placed my Steam Deck Preorder. It's great to know my Steam Deck wait is over soon. After delays processing my payment and supply chain troubles, my order pushed back to Q3. Watching two quarters of happy Deck owners go by was rough, but I'm happy to announce my tracking info is officially in my email today.
Reminiscing Over my Preorder Problems
Back when I preordered, I was ready with the Steam App on my phone and the website ready to go on my laptop. Unfortunately, work distraction forced me to miss the start by 30 minutes. My payment info was all set, but the rush of preorders locked me out. After so many failed tries, my order went in a whole hour and 16 minutes past the preorder start time.
That was the first bit of bad luck to add to my Steam Deck wait. The next bit of bad luck was my selection of the 512GB SSD SKU version (the most expensive) led to further delay. Turns out, most other people went for the same version . I wanted more storage and the fastest/best version, but hoped the higher price meant less competition in that queue. Guess a lot of those other preorder people thought the same thing.
My bad luck did not end there, supply chain issues forced Valve to push the first orders to February 2022. With that delay, my estimated Steam Deck wait in the queue pushed to Q2. Not long after that, another delay set me to Q3.
The Steam Deck Wait to Purchase is Over, Now for Shipping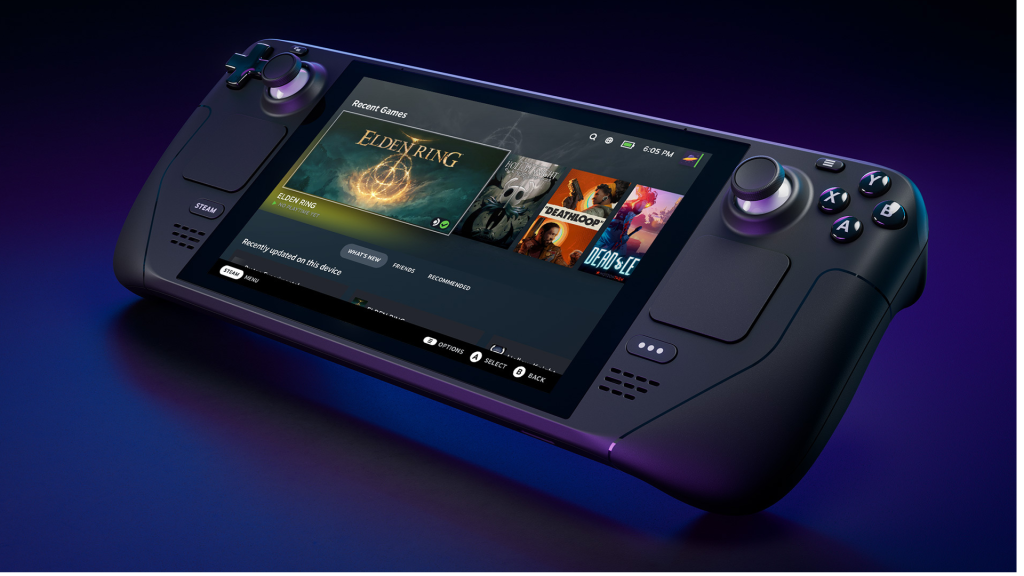 Quarter 3 started July 1st, so I hoped the increase in production guaranteed my spot in the first batch. Luckily, I was right and my Steam Deck wait nears its end. There was zero hesitation on completing my payment. No payment issue this time around either.
It was a nice relief to finally see a payment confirmation email. The July 4th holiday weekend is great for an extra day off, but that does delay shipment of my Steam Deck a bit. My purchase wait was over, but now the wait on shipping confirmation was next.
I didn't expect any confirmation until Tuesday after the holiday, but FedEx sent me tracking today. Two important steps down in just a few days. Now my Steam Deck is finally scheduled for delivery next Friday. I look forward to a whole weekend to test drive it.
What I'm Looking Forward To
Most married men and fathers will agree gaming time is limited. Work, marriage, kids, etc., don't leave much free time for anything like gaming. Many are lucky to find an hour here or there. I'm luckier than most, but my backlog is so long. I'm just now playing Prey and I've never completed Fallout New Vegas, to give you a good idea how behind I am.
The Steam Deck has many strengths worth the wait, I mentioned in my preorder post. Solving the time issue is what I'm most excited about. Sure I can play via streaming to my laptop, but it's not ideal. For one, buffering and visual artifacts are not fun to look at. It's also not convenient to either setup a Bluetooth mouse or controller each time (gaming on a touchpad is a no-go).
Soon, when my wife wants to watch a movie, then falls asleep 10 minutes in, I can grab the Steam Deck and dip into my game backlog. Besides maybe headphones, the Deck has all the controls and access to games I need. I do that with my Nintendo Switch now, but Steam games are just better. The deck even utilizes the pause/resume mechanic that's so great on the Switch.
The convenience and the Steam game library is an exciting combination. One big benefit of all the delays is the amount of bug fixes and improvements I can enjoy day one. I've read a bit about ways to load up other game launchers like Ubisoft Connect, Origin and Game Pass, so there are ways to play almost all of my games.
After all this waiting, it's great to know I'm less than a week away from finally laying hands on my Steam Deck.