I recently upgraded to the AMD Ryzen 5800X and paired it with a new motherboard. The one I chose was the MSI MAG B550M Mortar Gaming Motherboard. I thought I'd talk a bit about why I chose this motherboard and what I like so far.
Choosing the MSI MAG Mortar Gaming Motherboard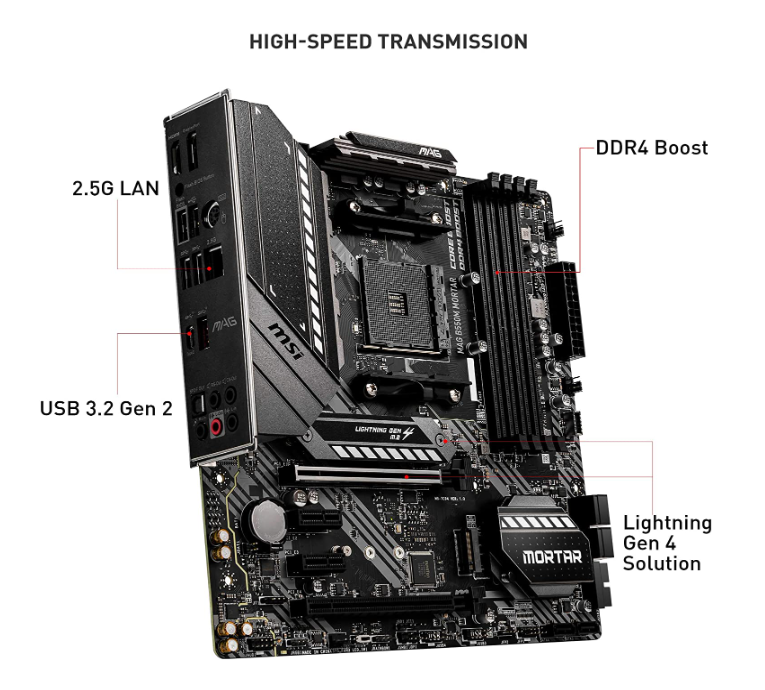 Upgrading to a new CPU usually requires a new motherboard. Only those that upgrade almost every year can avoid this reality. That was not me.
Moving to AMD required me to learn a whole new chipset naming convention. Other than that, I had a list of items I wanted in the new motherboard:
I didn't want to go over $200.
AMD Ryzen 5000 series compatibility.
PCIe 4.0 support.
Plenty of USB ports.
Plenty of heatsinks.
The MSI MAG B550M Mortar Gaming Motherboard checked all those boxes and more. I'd be lying if I said the "Mortar" had nothing to do with my decision. Battlefield games really defined my early PC gaming hobby and the word "mortar" just fit perfectly. It scratched that gaming itch so to say.
What I Like About This MSI Gaming Motherboard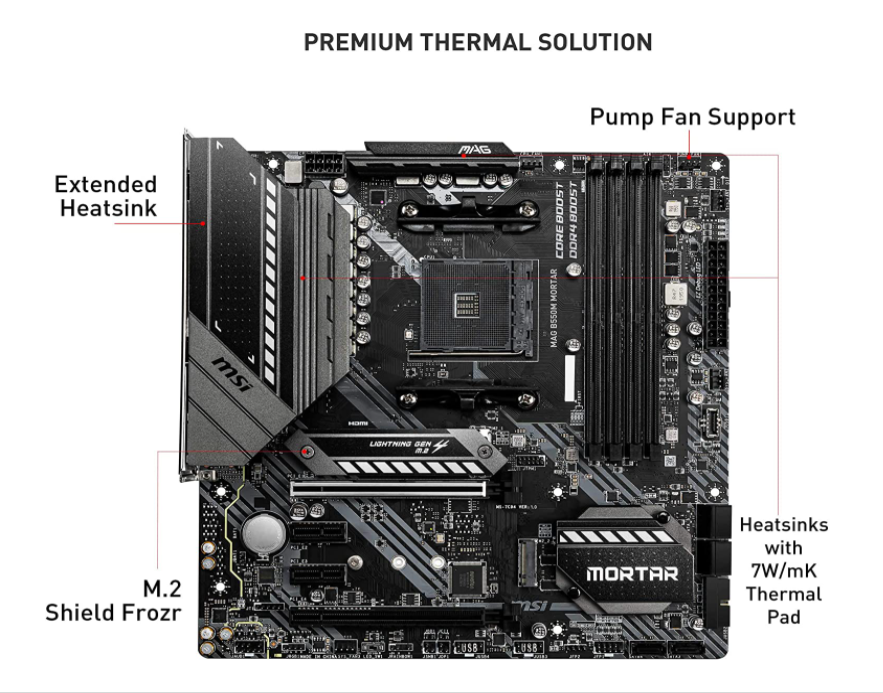 To start off, I love the black and gray design of the board. All the angled heatsinks give it great attitude. In real world use, I won't be looking at it very much. I'm more about function over form, so I don't need all the RGB stuff. The gray scale to this board actually works well for me in that respect.
During installation, I was still disappointed that the setup of jumpers from the case was still old school. By now, there should be a standard plug for all case/motherboard makers to just plug in. At the very least, a removable piece to plug all the jumpers into, then into the motherboard would be great. It can take some fine motor skills twisting and turning everything in the right order. That's just me ranting though.
The little heat shield for the M.2 SSD on the MSI MAG Mortar Motherboard was a nice touch. It took me a bit to realize insulation strip was meant to stay in place. It's a shield (frozr) not a heatsink. Whether it's effective or not will be for someone else to test, but it looks cool and my load times are still great.
What was not on my list when searching for a motherboard was the fan jumpers. This motherboard has one for CPU fan and three for system fans. There's also another jumper for a pump fan, which I'm not ready to use on this build. I will eventually use all those system fan jumpers and obviously the CPU one is a must.
I'm very happy with the MSI MAG B550M Mortar Gaming Motherboard. It is a great choice for anyone upgrading to Zen 3. The gray scale and heatsinks work very well for anyone